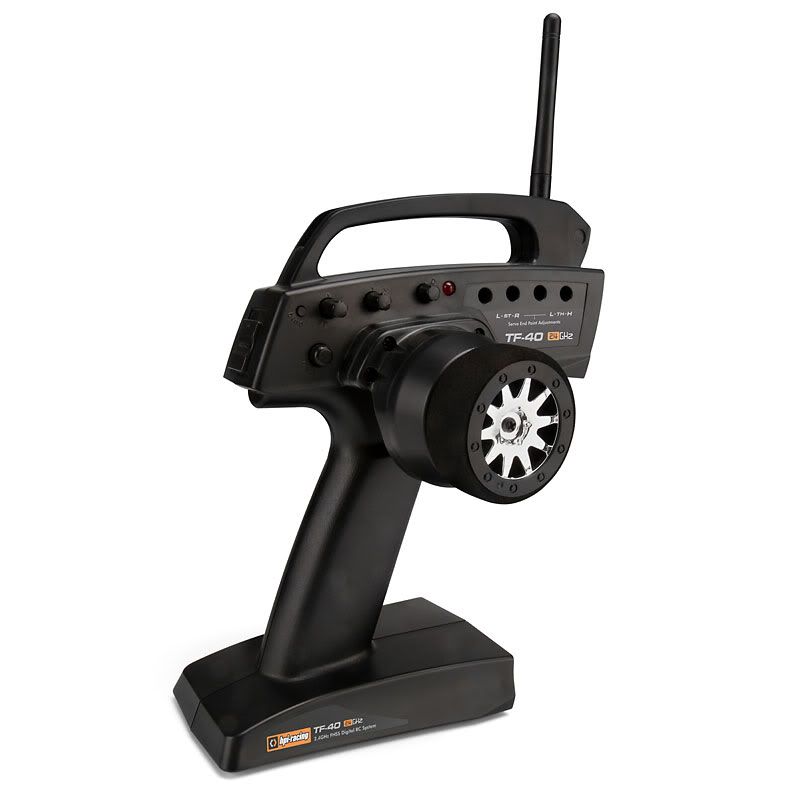 This is the latest version of the radio that HPI includes with RTR HPI Bajas. I think this radio was issued in late 2012. Some older HPI radios won't work with a kill switch, but this newer version will work. You just have to change some settings on the radio. See below.
If the Transmitter you have was originally for an electric car or truck the factory setting on the fail safe will be for neutral throttle.
To set the fail safe to work with the Super Bee
-First rebind the Tx/Rx
-Turn on Tx
-Turn on Rx
-Insert small pin into the setup hole and hold until the red led flashes
-Quickly push the channel 3 button and move throttle to full brake position
-Still holding throttle press and hold set up again until the red led flashes rapidly
This will set fail safe to turn on the kill switch and apply full brake.
If you don't want full brake applied skip the throttle step.
*If the led returns to solid before settings are entered repeat the steps.*